4th – 15th April 2018 Gold Coast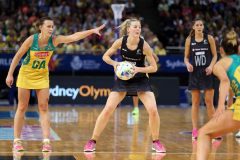 Follow the Silver Ferns at the Commonwealth Games on the Gold Coast in 2018. Form this year suggests it is not a two horse race. The Quad series posed a few conundrums and nobody can predict who will take gold right now. Former Silver Ferns captain Julie Coney will lead a group and follow the Silver Ferns.
Make the Commonwealth Games the event for your clients.
If you have a question or want to find out more, you can call us, send an email or complete the form below.
Call (09) 361 3641